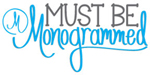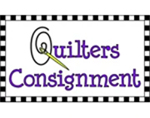 We are not your typical grill store. Where else on the planet can you find a grill store with custom fabrication, a personalized monogramming store and a popular Quilt store all under one roof. Call us crazy, but we love what we do! 
Denton TX, North Dallas/Fort Worth, is our home.  
How It All Started: 
We are barbeque and grill enthusiasts who enjoy sipping cold beverages and throwing a bit of smoke in the backyard. Almost two decades ago, we purchased our first ceramic grill. With it, we started fiddling with homemade accessories to improve and expand our cooking talents.
Our weekend hobby turned into something more, as friends started asking for our grill accessories. Today, we have our own wire fabrication shop, offer this website and have a complete barbeque & grill retail store (Texas BBQ Grills) in Denton TX. Our products are worldwide and are routinely recommended as the best available.
Terri is an avid quilter and it did not take long for her to suggest, how about a quilt store? During one of our expansions, she sectioned off part of the store, put the word out for consignment items and it did not take long for the Quilters Consignment store to open. 
Kelsie, our daughter, has a monogramming business, saw what mom did and said, I'm in too. Now, we offer personalized monogramming for individuals and small groups. 
If you are in the DFW area, come on by. Folks from all over the world routinely stop in and visit. We'd love to show you the operation. 
If you have a question, please drop us an email or call. We'll gladly respond. Thanks for visiting and supporting our family enterprises!
Tom, Terri, Kelsie & Brice 
ACGP Inc.
Ceramic Grill Store
Texas BBQ Grills
3923 Morse St., Suite 109
(Corner Morse & Mayhill, Store fronts Mayhill)
Denton TX 76208
www.ceramicgrillstore.com
www.texasbbqgrills.com
email: sales@ceramicgrillstore.com
(940) 387.0100