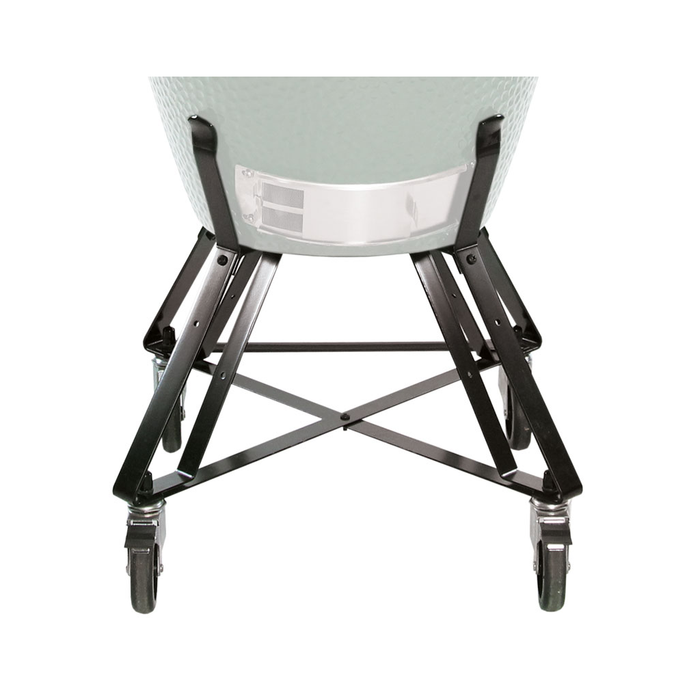 Nest & Carrier - Big Green Egg
Original price
$69.95
-
Original price
$234.95
Big Green Egg® wants customers to work with experienced authorized dealers, like us. Protect your purchase and call us, we are happy to assist you.
Nest & Carrier for Big Green Egg® Grills
The Big Green Egg Nest is a cradle that holds the Egg. It's a compact way to hold your egg on the patio. The Nest is heavy duty and built to last. It includes casters, 2 locking, for easy rolling. Material is powder coated steel. The Nest holds the Eggmates (side shelves). Eggmates are recommended as shelves next to the Egg. 
When rolling the Egg in the Nest, always pull the egg toward you. Never push the Egg away from you. By pulling, if you hit a small obstruction and the egg tips, it will tip toward you where you can brace it.
The Mini and MiniMax Carriers make it easy to move the grills 'on the go'. Like the Nest, they are heavy duty design and come with handles. The MiniMax is sold with a Carrier. Carriers are powder coated steel.