The XL Deep Drop Spider fits the XL Big Green EGG®.

The XL Deep Drop Spider has two primary uses:
1. Hangs down inside the fire ring for grilling hot and fast just above the lump. 
When sitting down, the Spider drops approximately 3.5 inches. This puts it just above the fire box. Using the XL Deep Drop Spider in conjunction with a cooking grid, griddle or grate is a great way to get on top of the fire for hot & fast searing or blackening. Down, the Spider holds any round object 14" to 18" in diameter. The most popular is an 18" cast iron grid for searing steaks and burgers.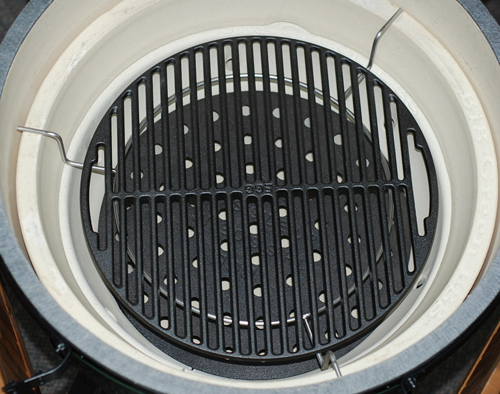 Please note, an 18" round accessory (grid) may ever so slightly interfere with one of the Handles on the XL Kick Ash Basket. It's not a big deal but needs to be noted. 
2. Sits inverted (ring up) on the ConvEGGtor or our XL Woo to elevate the pizza stone. 

In the inverted (up) position, the XL Spider elevates the pizza stone up into the dome. The Spider can be paired with EGG's ConvEGGtor® or the XL Woo/Grid.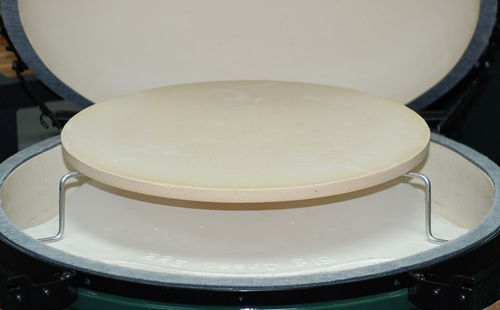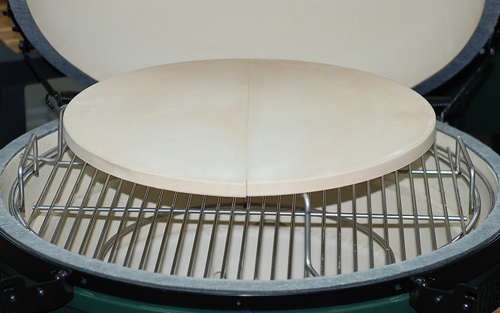 For a pizza stone, we recommend a 15"-18" pizza stone. A bigger stone can complicate and hinder the pizza cook. Using a blocking stone under the pizza stone is dependent on dough thickness and cooking temps. 
Spider Specs; Ring OD is approximately 15". Leg drop is approximately 3.5". Fabricated using 1/4" Stainless Round Bar with Tig welds for improved strength and durability. The XL Spider does not interfere with airflow.  

USA made exclusively by Ceramic Grill Store in our wire fabrication shop.