Only One Half Grid Available 
Stainless Steel Oval Cooking Grid(s) for Primo Oval 400 XL 
Full Oval Stainless Steel Cooking Grid 
Single Half Oval Stainless Steel Cooking Grid 
Pair (2) Half Stainless Steel Cooking Grids 
Ceramic Grill Store (CGS) is the only store that carries Stainless Steel cooking grids for the Primo XL 400 Oval. We offer the Grids as Full Oval, Single Half Oval or Two Half Ovals. To get a half, we cut a full.....in half!  We can cut a full Grid, however you like, just ask!
The CGS Stainless Grid is fabricated using 304 electro-polish quality (EPQ) stainless steel for improved surface performance. The EPQ wire and finish make it easier to clean the grid after each cook.
Grid dimensions are:
25"L x 18.75"W Full Grid; and
approx. 12.25"L x 18.75"W. Half Grid.
The Grid's outer ring and two center supports are fabricated using 1/4" diameter wire. The 42 crossswires (Full Grid) are fabricated using 3/16" diameter wire. With a 3/8" gap between crosswires, the grid will hold just about any type of food. Crosswires run front-to-back, so turners, spatulas and such can easily slide along the Crosswires. A Full Grid weighs approximately 7 pounds. 
The Grid is designed to sit atop the Primo 400 XL firebox. The center support wires on the Stainless Grids are underneath, so you don't have to work around them like you do on the Primo OEM grids. Atop the firebox is the perfect spot to sear steaks, char burgers or grill hot.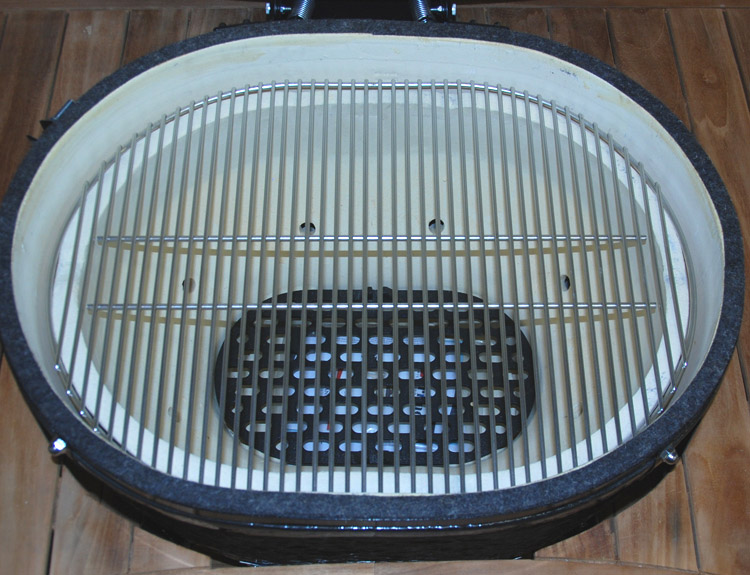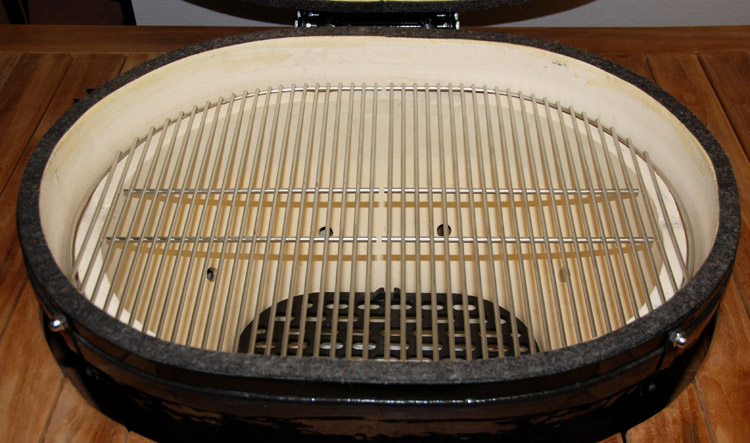 If needed, you can raise the Stainless Grid near the felt to cook direct or add a stone for indirect. You'll need CGS's Grid/Stone Holder, pictured below on the left side holding the Half Stone and Grid.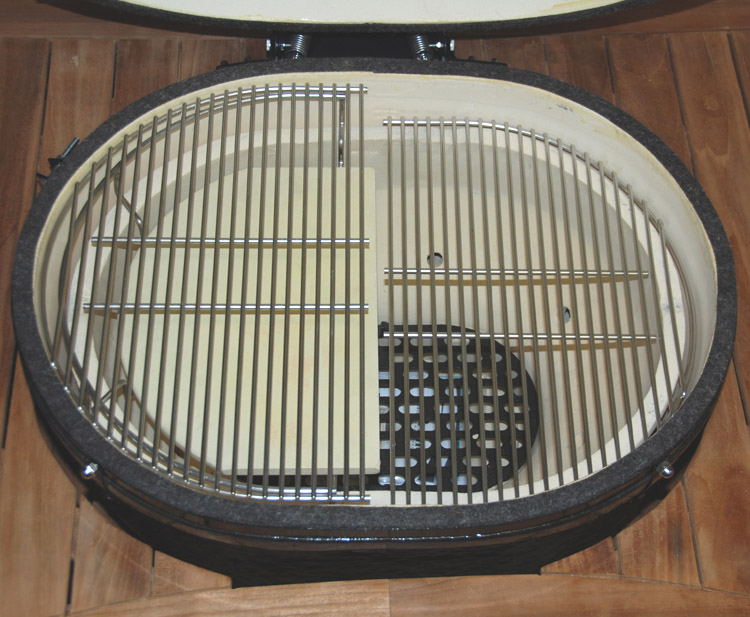 The Half  or Full Grid can hold Primo's XL Extension Rack (part #332).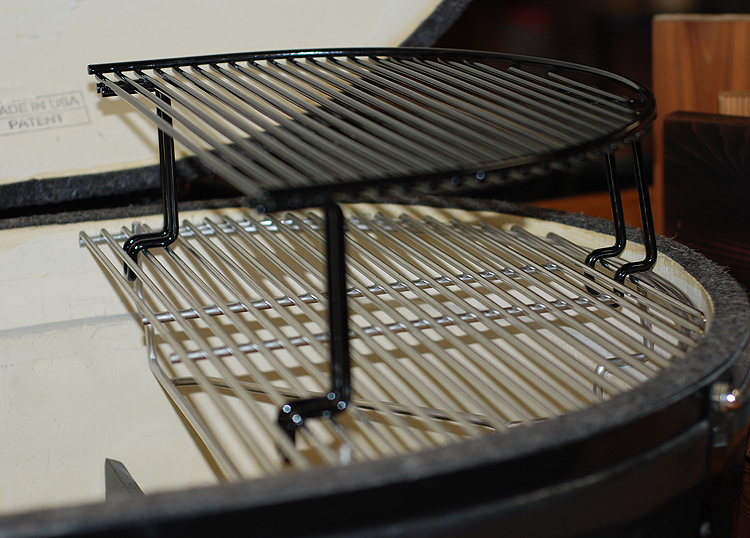 Fabricated exclusively in the USA by CGS. We've been fabricating stainless cooking grids for ceramic grills for over a decade. We do them right. 
You can add the grid to your shopping cart in the 'Select Stainless Steel Cooking Grids for Primo Oval 400 XL' dropdown menu.