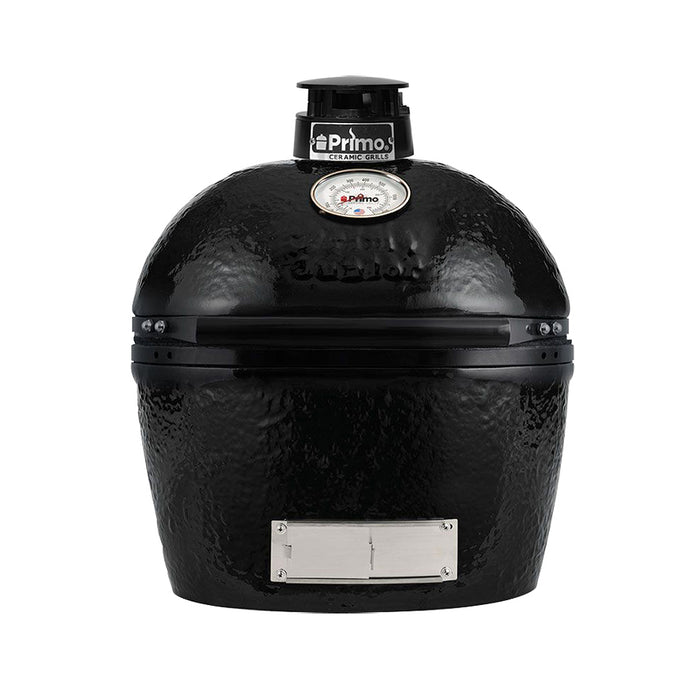 Junior Oval Grill Packages, Primo Grills
Original price
$939.00
-
Original price
$1,579.00
[ST] Frequently Bought Together
[ST] Frequently Bought Together
Primo requires online pricing be displayed at MSRP. Shop our Denton TX store, you'll save hundreds with our in-store specials on the Primo Junior Oval Grill. Ceramic Grills is what we do best, including the Primo Junior Oval.
At 210 sq. in., the Primo Junior Oval offers the superior cooking efficiencies of the patented oval shape. Grill, bake, roast, or smoke any food.
The Primo Junior Oval comes fully assembled and is offered two ways: (1) Just the Junior Oval for table, cart or built-in placement. (2) Junior Oval All-in-One package that includes Junior Oval Grill, cradle, side tables, heat deflectors, firebox divider, ash tool, and grate lifter.
PGCJRC, All-In-One includes cart and side shelves, Heat Deflector Racks, Ceramic Deflector Plates and Firebox Divider
PGCJRH, Grill only for Outdoor Kitchens, Tables or Carts - PG00368 & PG00370 are the most popular cart options.
For tailgating or camping with the Junior Oval, a portable Go carrier and bottom base are available. The cradle and base make the Junior Oval Primo the largest portable ceramic grill available.