Very Limited Stock
The CGS 400XL Ceramic Half Stone fits the Primo XL Oval Grill, 400XL.  Recommend purchasing as a Pair - 2 Stones.  Price is per each. 
Use the ceramic stone to create an indirect set-up in the Primo XL Grill.  Use 2 stones to set-up for low & slow cooks - brisket, pork shoulders or ribs.  The Half Stones fit CGS' Stone Supports or Grid/Stone Holders.  The Half Stones also fits Primo's Heat Deflector Racks (part #333).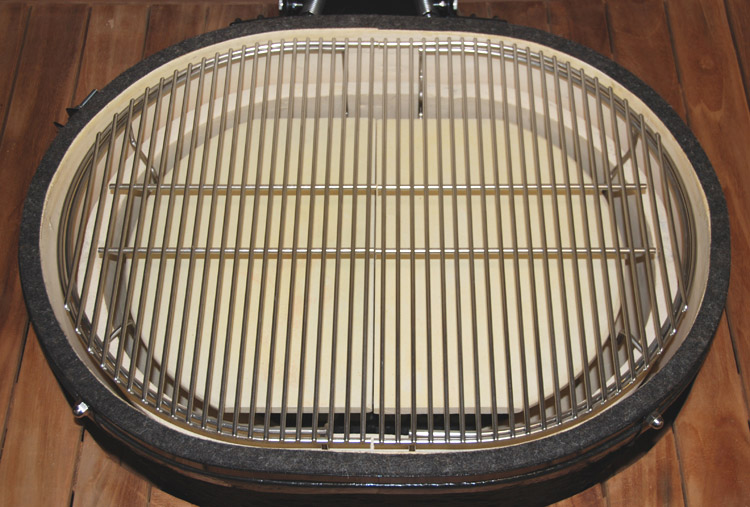 Use one stone for half direct and indirect set-ups.  The Stones pictured are sitting on CGS' Grid/Stone Holder(s).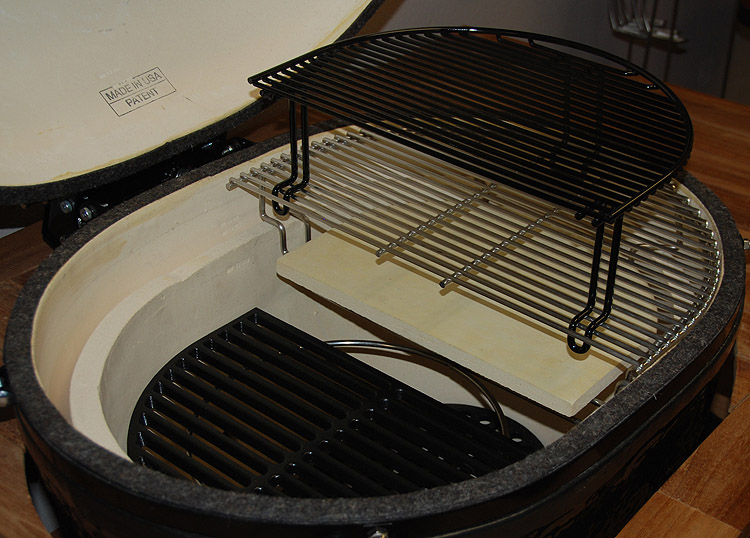 For thick/thin crust pizza, can use 2 sets of 400XL Stones - one set for blocking, the other set as the pizza stone.  An alternative set-up for thin crust pizza is to use one pair on the extension racks, high in the dome. Don't forget to add a barrier between the stone and pizza dough.  The barrier prevents the dough from sticking to the stone. Corn meal or parchment paper works for a barrier.  
Stone specifications are 10.5"L x 14"W, 5/8" thickness and high refractory ceramics.  Do not oil or use dish detergents on the stone. Best to clean with heat.  Best to set the stone while the grill comes to temperature to prevent thermal shock.  Foil the top of the stone if placing food (other than dough) directly on the stone.
Made in the USA specifically for CGS, Ceramic Grill Store.