Ceramic Grill Store
Platform
Ceramic Grill Store
The Vision M Series Woo is designed to fit Vision's M Series Grill with a 16" cooking grid.
The M Series Woo is an effective way to:
raise the grid to the felt line for raised grid, direct cooks;

add the 10" or 13" Round Ceramic Stone and 14" Stainless Drip Pan on the lower ring to create an indirect (BBQ) set-up;

wok with our 12" or 14" diameter carbon steel wok.
Which Stone - 10" or 13": Measure the inside diameter across the top of the firebox. The measurement needs to be at least 13.25" to use the 13" ceramic stone.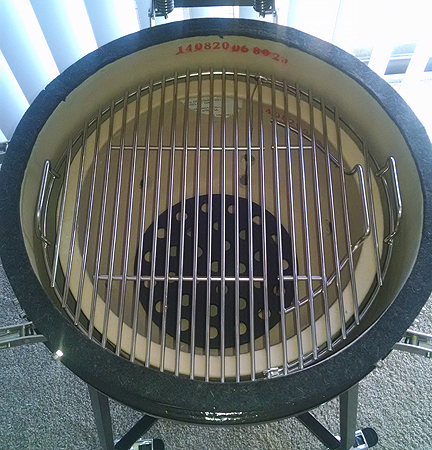 Please note, your cooking grid needs to look like the one in the picture above - Stainless Steel with handles and flip section.